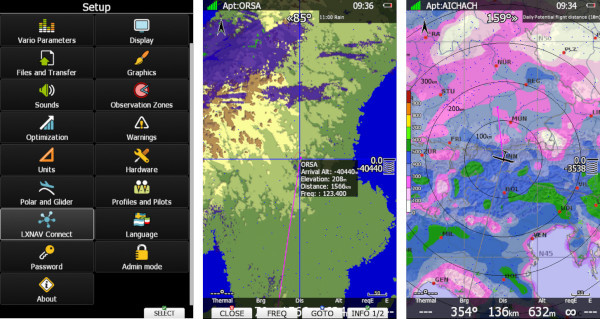 2019-04-14, News, Slowenien
LX8000/9000 - Get Connected!
"Version 7.0 is bringing enhanced connectivity, more supported services, 3rd party devices and many new features. We improved the graphics on the V8/V80 varios as well, where you can now have a new NON-LINEAR scale, different needle styles and updated graphics with clearer readings. There are also some user friendly improvements (new MC/BALL/BUGS dialog) and minor bug fixes. Upgrade for free. ..." [more details]
LXNAV setzt damit konsequent die "Internetanbindung" fort und wer dafür noch die WLAN Option braucht, findet sie natürlich bei uns im [Shop]!

Quelle: Christian (DD)